In the two weeks since the state's congressional map was redrawn, Republican candidates have shifted course and found new challengers – some of whom are their current colleagues.
Southwest Michigan is currently in the 6th Congressional District, which includes Berrien, Cass, St. Joseph, Kalamazoo, Van Buren and Allegan counties. The district has been a Republican stronghold.
The redistricting, approved Dec. 28, divides Berrien into the 4th and 5th districts and puts U.S. Rep. Fred Upton, R-St. Joseph, in the 4th District with Rep. Bill Huizenga, R-Zeeland. The two congressmen will face off in the primary election if Upton decides to run for reelection.
The 4th District includes the Berrien County cities of St. Joseph, Benton Harbor, Coloma and Watervliet and the townships of St. Joseph, Benton, Hagar, Coloma, Watervliet and Bainbridge, as well as small sections of northwestern Lincoln Township and northwestern Oronoko Township. It also includes all of Van Buren and Allegan counties and parts of Kalamazoo, Calhoun and Ottawa counties.
The 5th District spans from Lake Michigan to Lake Erie along Michigan's southern border and contains the rest of Berrien County, and all or parts of Cass, St. Joseph, Kalamazoo, Calhoun, Branch, Jackson, Hillsdale, Lenawee and Monroe counties. U.S. Rep. Tim Walberg, R-Tipton, will be the only incumbent in District 5. He currently represents District 7.
Walberg, R-Tipton, announced his intentions to run for reelection prior to any maps being finalized. On Nov. 11, the Monroe News reported the congressman would seek his seventh consecutive term.
"Over the course of the next few months, Congressman Walberg plans to spend time familiarizing and introducing himself to residents throughout portions of Southwest Michigan," said a Walberg spokesman in a message to The Herald-Palladium. "He looks forward to meeting with farmers, small business owners, participating in community events and attending county fairs."
Upton and Huizenga are Republican colleagues but haven't always agreed on key issues – most notably a vote last January to impeach President Donald Trump. Huizenga voted "no," and Upton was one of 10 Republicans to vote "yes."
Huizenga announced his intention to run on Twitter the day the new congressional districts were announced.
The Michigan Redistricting Commission has spoken. I was born and raised in Ottawa County and I will proudly run to represent the voters in the newly created 4th Congressional District. (1/2)

— Bill Huizenga (@billhuizenga) December 29, 2021
In a phone interview with The HP, Huizenga said the similarities are far greater between Southwest Michigan and his current district than the differences, pointing to his work on agriculture, manufacturing and tourism – something he described as the three most important economic sectors for the region and the state.
"Ultimately, I don't feel like my service to Southwest Michigan and West Michigan is done," Huizenga said. "I still feel like I can make a difference in what's going on. Ultimately, that's the motivator for me."
As of Friday, Upton remained undecided as to whether he would run.
In statement he tweeted on Dec. 29, Upton said most of the new district is an area he's at some point represented.
"The redistricting process is never pleasant particularly when colleagues are pitted against each other," Upton said in the statement. "I've been strongly encouraged to seek another term in what will be considered yet again a swing district in a national polarized political climate."
?THREAD: Michigan's newly drawn 4th Congressional District includes a vast majority of area that I've proudly represented all my days, including my hometown. I know the people and the issues they care about and I've always delivered results for them back in Washington…

— Fred Upton (@UptonForAllOfUs) December 29, 2021
Both congressional districts that encompass Berrien County are Republican-leaning districts. According to FiveThirtyEight, the Fourth District leans conservative by nine points and the Fifth District by 28 points.
However, the redistricting map is facing legal challenges. Critics have said the map violates the Voting Rights Act for how it distributes Black voters around the Detroit area.
The Berrien County GOP echoed this complaint in a news release last week, while expressing frustration about the lack of representation for the county in the congressional, state House and state Senate districts.
"Berrien County was not just carved up, it was gutted," Dennis Grosse, chair of the Berrien County Republican Party, said in the statement. "As drawn, it is entirely possible for some Berrien County residents to not have a single representative actually from Berrien County."
Additionally, the party chair took issue with how Lincoln Township was in both congressional districts.
"If you live on Ridge Road in Lincoln Township, your house could be in the 4th Congressional and your mailbox could be in the 5th – a district that borders Toledo, Ohio," Grosse said in the statement.
Primary challengers
Following Upton's impeachment vote, the representative attracted a fair number of local primary challengers.
Now, those challengers all live out of his district. Candidates are not required to live in the district they represent, but most do.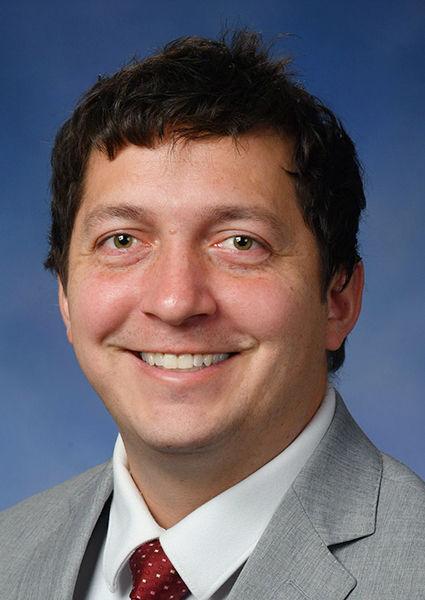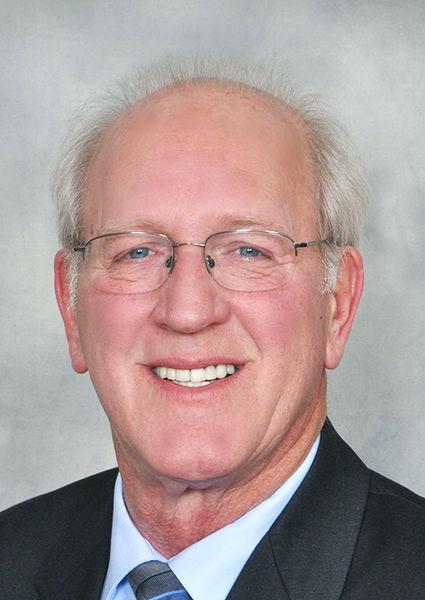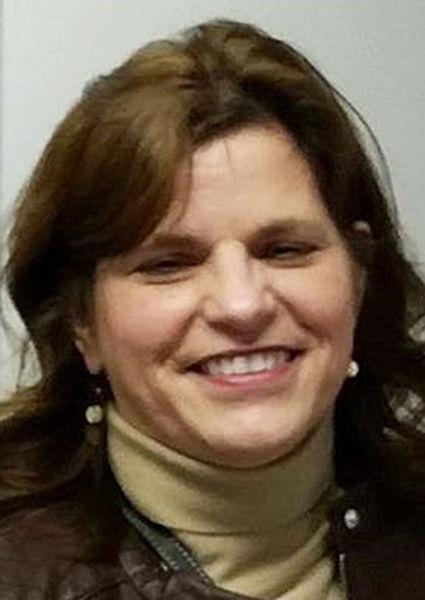 State Rep. Steve Carra made headlines when he received Trump's endorsement last year. Carra, R-Three Rivers, told The HP he was still running for Congress, but declined to say in which district.
"I'm 100 percent running for Congress, it's an honor to have President Donald Trump's endorsement, and Fred Upton will not be a congressman in 2023," Carra said in an email.
Berrien County Commissioner Ezra Scott announced he plans to run for the Fifth District, as a Republican. Scott said he is in conversations with other county commissioners in that district and will visit and host events in the eastern side of the district.
The country's growing national debt is a top issue for the commissioner, as he encouraged those who wanted to know more about his campaign to visit his website.
Sherry O'Donnell, a Stevensville doctor, said both her residence and office are in the Fifth District, where she plans to run as a Republican. O'Donnell said her decision came not because she didn't want to run against two incumbents in District 4, rather, because she felt Huizenga had done well as a representative.
"I have no desire to (unseat) someone who is doing a good job," O'Donnell said.
O'Donnell and Scott would face Walberg for the Republican nomination. The incumbent currently serves on the House Energy & Commerce and House Education & Labor committees.
Tiffany Bohm, a political science professor at Lake Michigan College, described Walberg as having a conservative track record, reflecting areas like Albion and Hillsdale.
"Many issues such as building a healthy economy, expanding rural broadband, defending the Constitution, and protecting the Great Lakes have been a focus of Congressman Walberg in Washington, and his work will likely resonate with many residents across Berrien and Cass counties," Walberg's spokesman said in an email.
According to FiveThirtyEight, Walberg voted with President Trump 96 percent of the time during his career, including against impeachment and for objecting to the electors from Pennsylvania and Arizona.
With his advantage as an incumbent, Bohm said Walberg has a strong chance to be reelected.
"Incumbents always have an advantage, because they've got name recognition," Bohm said.
Different flavors
Bohm described Huizenga and Upton as "different flavors" of Republican.
The differences between the two incumbents come down largely to Trump.
According to FiveThirtyEight, Huizenga voted with Trump 94 percent of the time, and Upton voted with the former president 79 percent of the time. During the 115th Congress, that number jumped up to 95 percent of the time for Upton, broadly overlapping with Huizenga.
"Huizenga's advantage is the fact that he is more of what it appears the current GOP base is looking for in a representative than Upton is, despite their voting records," Bohm said.
Huizenga described himself to The HP as a committed social and fiscal conservative who is willing to work across the aisle.
"What I've found is that people respect that. They may still disagree with you," Huizenga said. "But they would rather know where you're coming from and see you stick to it."
The congressman said he visited Berrien County last week and was in Kalamazoo and the Battle Creek area on Friday to learn about local issues.
While in Berrien, Huizenga said he met with agricultural organizations and local party officials, at their invitation. Upton, who has held office since 1987, faced censure from the Berrien, Cass and Allegan county GOPs for his impeachment vote in 2021.
The Zeeland-based representative said he's fought with former President Barack Obama and Trump on securing federal dollars for the Great Lakes, and spoke in support of getting money for solving the Flint water crisis on the U.S. House floor.
Huizenga said he and Upton discussed redistricting on the House floor before Christmas, prior to the maps being finalized. However, all of the proposed maps put the pair in the same district.
Huizenga said his decision was independent of Upton's. However, Huizenga said he respects Upton and his career.
"It's not our district. It's the people's district," Huizenga said. "The people get to decide every two years who they are going to entrust to be their voice in Washington, D.C."